Hajj DVD Journal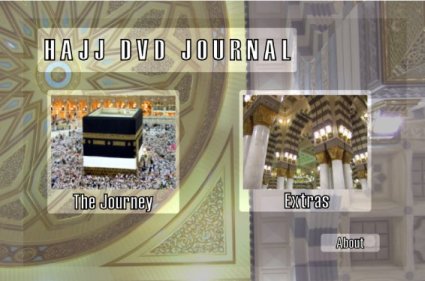 230106 downloads
Description
Alhamdulillah I went to Hajj this year! I took many beautiful pictures and videos of my experience and wanted to share them with my brothers and sisters. So I created a Hajj DVD Journal with a DVD photo slideshow + videos of my Hajj!

This DVD is crystal clear! Because the file is so large, i posted it on a bittorent site, islamictorrents.com

Here are the instructions to make this DVD:
You need a DVD burner to make a DVD. Use a program like CD burner XP. Click here to download it. Read the help for more info on writing ISO files.
If you or someone you know is willing to distribute this DVD for free, let me know. You are free to share this DVD with anyone you wish! It is my Hajj gift to all!
September 26, 2007
Added direct download
March 23, 2007
Initial Release on torrent